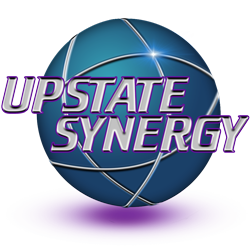 Looking for Real Search Engine Optimization?
 Search Engine Optimization is practically a dirty word in the digital marketing industry because so many companies can't deliver anything near what they promise.  On one side of the fence, you have the snake oil salesmen promising incredible results overnight.  Then you have the "SEO Experts" that study algorythms and invent new ways to cut corners.  
Neither method helps in the long run- that stuff definitely isn't real SEO.
Upstate Synergy uses the exact same search engine blueprint that Google announced in 1991- the site with the most helpful content will always appear #1 in the search engines.  To accomplish that, we dedicate hundreds of hours to writing, optimizing and listening to your actual customers.
We are True Search Optimization Experts
 When most people talk about search engine optimization, they're refering to the way Google scores your website on technical criteria.  Things like page loading times, responsive design, the usage of sitemaps and properly labeled photos all play a small factor.
However, close to 80% of your overall search engine ranking score comes from two distinct things- the quality of other sites that link to you and what people actually do on your website once they discover it.
 In other words, Google cares very much about what customers think about you online.
To help you climb quickly in the rankings, Upstate Synergy focuses on your core website content and the overall user experience that your site provides.  We want to create pages that are perfectly optimized for people, which means that we will learn every aspect of your business.  Then we reverse engineer your website's layouts and page content based on actual customer needs, which gives you the best possible chance of ranking favorably.
We Play Well with Google
 Of course, we do still have a few industry secrets up our sleeve, which we will happily discuss once you reach out.
But for now, let's just say that very few search optimization specialists can compete with Upstate Synergy on a dollar for dollar basis.  We ensure that your SEO budget is maximized on every single project and we are also awesome at finding unqiue traffic avenues that our competitors simply don't have access to.  From celebrity endorsements to getting businesses featured in leading online publications, we know how to appease the search engine giants in a spectacular way.
We Can Work with Your Budget
The Upstate Synergy team generally works with national brands that are able to dedicate a minimum of $2,500 per month towards their search optimization efforts.  Then again, we also work with several small businesses for a fraction of that amount, and you'll be happy to know that we are EXTREMELY brand loyal to your business.  Once you're part of the Upstate Synergy family, we consider your industry off-limits for new clients for a minimum of 24 months.  
Before accepting any type of SEO project, our team will first perform a complete site evaluation to find exactly where your competitors have the advantage.  We do this to ensure that your goals are realistic and achievable with your current budget.  And if we don't see how we can deliver a solid return on your investment, then we will happily decline the project or suggest other areas that would bring you more benefit. 
Contact Us
Please feel free to reach out if you need help with building your brand online.  Our team is happy to answer your questions and share some insights- regardless if you're a client or not.  
If you're local, then join us for lunch for a 100% free marketing consultation!
We realize that sharing your personal information is a really big deal. We will never share your info with anyone, send sales spam or do anything to take advantage of your trust.