Ready for the Best Lunch Meeting Ever?
If you're looking for some advice on how to make your website more profitable, then you're going to love Upstate Synergy's  new "Lunch w/ Friends" campaign!  In a nutshell, you name the place and time to sit down and chat, and our owner will be there to answer all of your questions- with absolutely no strings attached!  Think of it as a meetng between two new friends.
To book a lunch reservation, please select a date/time on our calendar below that works best for you.  Be sure to enter your contact info, including the restaurant/city where you'd like to meet.  Anywhere within an hour's drive of Spartanburg, SC works if you're not an Upstate local.  
We will then confirm the appointment and follow up with you one day before our scheduled meeting.  All you need to bring is your appetite and some questions- we'll handle the rest!
[webba_booking service="1″]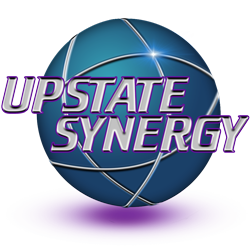 Why meet at a restaurant?
We've found that when we meet professionals outside of their work environments, we are seeing the actual people and passions behind the brand.  You're more relaxed, more focused and it leads to discovering insights that you just wouldn't find inside the office during a busy workday.
We suggest a local restaurant just because it's a great place to kick back and have a meaningful conversation.
What kind of questions can I ask?
Feel free to ask us anything you like!  In our minds, we thought of this program as an out-of-the-box form of networking to meet other business leaders and extend a hand of friendship.  Our goal here is to give you actionable advice, the good stuff, so you can start being more productive online right away.  
That could be polishing up your online image, sales channels you're overlooking, tweaking your sales funnels, campaign ideas, branding issues, content marketing problems and so on.
How far will you drive to meet me?
We are in Spartanburg, South Carolina and we are happy to travel up to an hour in any direction to meet with you.  In other words, we can meet you anywhere in Greenville/Spartanburg or within the outer boundaries of Asheville, Laurens, Morganton, Gastonia, etc.
If you're not sure if you're too far away or not, just drop us an email through the form at the bottom of the page.
Who pays for lunch?
We really don't have any set rules or expectations here.  If you're a current or potential client, then we have no problem covering the tab.  If you're meeting with us solely to get some free marketing advice, then you should probably pay.  We're fine with it either way.
Will you meet with competitors?
Definitely!  The way we see it, there are billions of potential clients worldwide and only a few dozen web designers in the Upstate.  We should be doing whatever we can to help each other make our clients more successful. 
We welcome the opportunity to sit down with you, swap war stories and figure out how we can help each other.
How does the booking system work?
On the main screen above, it asks you to enter your earliest availability.  Feel free to filter available time slots by day or time, and the system will match it with Keith's calendar.  Once you see an appointment that works, click that slot, enter your info and we're all set.
If you have any problems with the calendar, you can also just email us at the bottom of this page to set an appointment.
What if I have to cancel?
If it's a local meeting, just call or drop us an email as soon as possible to let us know.  We will gladly get back to you at a later time in order to reschedule.
If it's an out of town meeting or a last minute issue, please call/text Keith on his cell phone at (864) 529-6764.  That way he's not fighting traffic or braving the mountain drive for nothing.
Is this offer only for existing customers?
Nope, it's for anyone that needs help in digital marketing.  Our philosophy is that we have to eat anyway, so why not meet a new friend and share a few good stories in the process?  We will happily meet with anyone from business owners and office managers to entrepreneurs, colleagues and competitors.
In a nutshell, we love networking and meeting new people…it's how we've grown our brand since day one.  So if you need help you with some aspect of your business online, then we'd love to sit down and share some friendly advice.
Do you have a preference on where to eat?
If you set the meeting between 11:30 AM to 1 PM, we would recommend something a little off the beaten path where we'll be able to talk.  If we are meeting after 1PM, then anything works.
Now, if you're asking what kind of food our owner likes, he's good with absolutely anything.  Burgers, Italian, Asian, Mexican, a Steakhouse- whatever you feel like.  He didn't get fat by being too picky.
Could we do breakfast instead?
Sure, you'll just have to give us a few days of advance notice.  We don't offer breakfast hours on the calendar since mornings are typically a lot more hectic for us.  Feel free to select an 11 AM meeting and then ask in the "comment section" to change the time to whatever works for you.
We will get back to you same-day to conform the appointment time.
Could we meet at my office?
Sure, you can use the calendar above to book a regular office meeting if you're too busy to get away.  Just let us know in the "comment section" of the appointment form and submit it like normal.
Is this some type of sales pitch?
Do we want you to become a new customer?  Of course.  But we're a handshake type of company and we never really try to sell anyone. The Lunch with Friends campaign is more about giving you some digital marketing advice and building new relationships.  You can expect a "pitch free" environment.
The time I need is not available.
No problem, just drop us an email with the time/place you'd like to meet.  Keith tries to keep 11 AM to 3 PM pretty flexible each day for this campaign, but he's fine with meeting on mornings, evenings, and weekends as well.
Anything else I should know?
Like we said earlier, just bring your appetite and be ready for a great meeting.  We do recommend setting aside at least an hour though so we have plenty of time to talk and get to know each other.  Also, Keith will be in no rush…he will stay as long as you need him to.