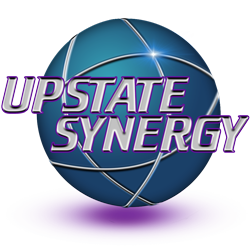 Having Trouble Creating Real Engagement?
 Research shows that when potential customers visit your website for the first time, they have an 81% chance of making a purchase or requesting more information that very same day.  But if you don't create a near-instant connection, then your competitors will have that same oportunity about 15 seconds later.
In the world of digital marketing, customer engagement is your one and only goal- you only get one chance to make the perfect first impression.
The staff at Upstate Synergy borders on obsessive-compulsive when it comes to creating customer engagement through your website.  Everything we do is geared towards giving your visitors a series of true "wow moments" online, and our 100% client success rate means that we're pretty darn good at it.
We Know How Customers Think Online
When a customer enters your website, they are looking to learn a very particular thing.  Maybe it's your store hours, an item's price, the phone number to customer service, or just general information about your business.
But before they even begin to search for that knowledge, the customer is already forming an opinion about your brand.  They're judging you on the website's color scheme, the lead image, the simplicity of the navigation and dozens of other factors.  Believe it or not, this entire process happens within the human brain in an average of just two seconds.
Upstate Synergy gives each of our clients a PhD level education on the consumer buying process and every factor that can either create or ruin a potential sale.  Our 15+ years of experience within the customer engagement field makes us the perfect partner to help you better understand your customers, optimize your website and fine-tune your online sales process so it's firing on all cylinders.
We Create True Customer Engagement
But wait, you're only worried about selling products?  That's why you're not selling, my friend.  
Customers could care less about what you want- they're really greedy like that.  All they think about is "me, me, me!"  You're also competing with stuff like Charlie Bit My Finger and Angry Birds, so your online "curb appeal" has to be outstanding to make a lasting impression.
As you can see, we really don't take ourselves too seriously around here, which is why our clients love working with us.  That same free spirit (and warped sense of humor) allows us to communicate with your customers on a very personal level throughout your website.
We Don't Break the Bank
Upstate Synergy is headquartered in Spartanburg, South Carolina and we have world-class employees working remotely all over the nation.  As a boutique digital marketing firm with little operating expense and a tiny payroll, we are able to pass along signifigant savings to all of our clients.  On average, our pricing is around half of what you'd expect to pay with a large creative firm.
Working with Upstate Synergy comes with a lot of other extra perks as well.  We handle a maximum of three projects at a time, which means that you'll have our undivided attention throughout the creative and marketing process.  We also spend a lot more time on the planning stages because we're not in a rush to get to that next project.  Everything we do is from a "quality over quantity" viewpoint- the end result is the only thing that matters.
Contact Us
Please feel free to reach out if you need help with building your brand online.  Our team is happy to answer your questions and share some insights- regardless if you're a client or not.  
If you're local, then join us for lunch for a 100% free marketing consultation!
We realize that sharing your personal information is a really big deal. We will never share your info with anyone, send sales spam or do anything to take advantage of your trust.