Looking to Create Ecstatic New Customers Online?
Nobody remembers the last average store they visited or meal they ate.  
Customers only remember EXCELLENT.  So if you're only delivering an average online experience through an average website with average calls to action, then it's no wonder why your conversion rates aren't where they're supposed to be.
Upstate Synergy has an amazing track record with creating wildly successful websites for Fortune 500 clients and small businesses alike.  Our process is simple- we are laser focused on your customer needs and what makes them truly inspired while shopping online. 
We offer spectacular website design in Spartanburg, South Carolina for upscale clients around the globe.
We Listen Closely
Our #1 job is to hear your customers loud and clear. Every design decision we make is based off their actual needs and how it will effect them online.
We Solve Problems
We deliver awesome user experiences so your customers feel right at home. Our websites are simple, elegant and extremely user friendly.
We Create Loyalty
Once we eliminate the typical roadbocks in the buyer's journey , you'll be rewarded with very happy customers online and steady conversion rates.

Our detective-like analysts have a knack for finding ways to engage your customers.

We employ time-tested, fully organic SEO tactics that make the search engines cheer.
Looking for Game-Changing Web Design in Spartanburg, SC and Beyond?  
Contact Upstate Synergy at (864) 641-7711 Today!
Copywriting & Brand Messaging

Responsive Website Design

Organic Search Optimization

Kick-Butt Sales Funnels

Client Loyalty

Overall Customer Engagement
Lifetime Client Satisfaction
First Page Search Rankings
Dirty Looks from Competitors
Drastically Increased Sales
Upstate Synergy is an award-winning digital marketing firm in Spartanbirg, South Carolina that has been delivering awesome user experiences online since 2003.  We are led by digital marketing expert Keith Koons, a world-renowned digital copywriter that has written for some of the biggest brands on the planet.
With a you-first mentality and an amazing group of creative professionals, we excel at creating beautiful websites that make your customers happy.  
At Upstate Synergy, we are comitted to building great lifelong relationships with our clients and their customers.  We focus on what really matters in business- honesty, loyalty, expertise and world-class customer service.  We take a lot of pride in building websites for businesses here in the Upstate.
Every one of our clients receive VIP treatment- your needs always matter more than balance sheets or bottom lines. 
One of our favorite sayings at Upstate Synergy is, "We don't build websites for a living, we build awesome client relationships."  
While that may sound a bit corny, we're proud of doing things differently and never putting profits before people.  We can honestly say that we have become friends and trusted colleagues with almost every client we've ever worked with- that's just how we do business.  
If you happen to be in the Spartanburg, Greenville, Asheville or neighboring areas, we would love to sit down and talk so you can see just how different we are.
We believe that things like family and happiness should always come before a career, so we do everything we can to ensure that our employees have the freedom to carve out their own paths in life.  We work out of home offices in Spartanburg, SC and we make the most out of technology to keep efficiency high.
This also benefits you, the customer, since it allows us to design world-class websites at a very affordable cost.  On average, we are around 60% less than the big national design firms, yet our clients websites outrank theirs because of the personal attention each account receives.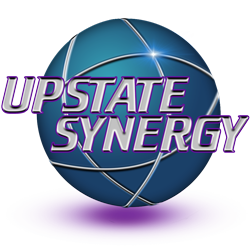 This is where we brag to look way cooler than we really are.
The Upstate Synergy Signature Process
We Get to Know The Real You
Your business is as unique as a snowflake.  That's why Upstate Synergy takes nothing for granted- we want to get to know the real you and what your company stands for.  We take alot of pride in how we build relationships with our clients- you'll think of us as old friends in no time flat.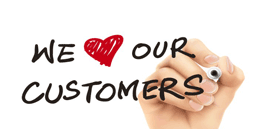 We Get to Know Your Ideal Clients
It is IMPOSSIBLE to design a successful website unless you know exactly what ideal customers are looking for.  Without understanding their needs, it's just putting random words on a page.  Upstate Synergy always digs deep into the metrics to know your clients inside and out.
We Design Based on Customer Need
Upstate Synergy ensures your website is perfectly optimized for customers in every possible way.  Our top-notch web designers, copywriters & creative talent have only one goal- delivering pure amazement.  From sales funnels to branding, page copy and stunning graphics, we have you 100% covered.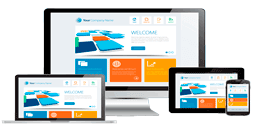 Read the Latest From Our Blog
Also be sure to check out our digital marketing series and writer workshops as well- they're all 100% free!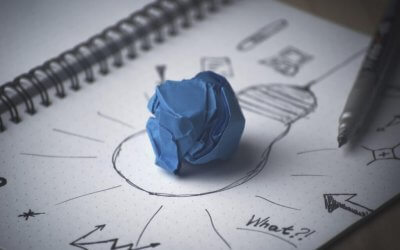 Content isn't just something nice to have – it's one of your most tangible brand assets. Use content to build effective backlinks that are going to stick, and actually benefit your business and brand. Content-oriented link building is some of the most effective link...
Contact Us
Please feel free to reach out if you need help with building your brand online.  Our team is happy to answer your questions and share some insights- regardless if you're a client or not.  
If you're local, we will even join you for lunch!