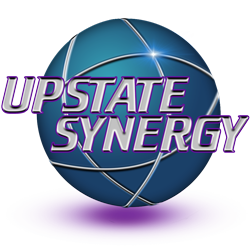 We Design Beautiful Websites
 Upstate Synergy has a long track record of creating incredible online experiences for our clients.  We create fully immersive custom websites that inspires your customers, builds loyalty and makes your brand the hero.
Want to learn how?  Just scroll down the page to learn all about our design methodologies.
We've Never Found a Shortcut Worth Taking
Most people assume that great web design starts with a sketchbook and some clever ideas.  That's only partially true.
At Upstate Synergy, we don't even think about design until our team fully understands your ideal customer and how your brand meets their needs.  What kind of info do your customers need?  How do they shop online?  All of those things will play a factor in choosing the right design elements.
Of course, that doesn't mean that we're not deisgners at heart- we take tremendous pride in our award winning designs and layouts.  It simply means that we know what's really important to make your website successful and we do not cut any corners.  Over the past 12 years, we have a perfect 100% client retention rate because of our game-changing design process.
We Understand Closing the Deal
Your goal is to increase sales.  Message received.
But for you to really experience off-the-charts conversion rates, the real task is to listen to your customers and focus on their individual needs.  That means simple yet engaging layouts, content that educates and inspires, plus numerous ways for clients to "take the next step" without feeling like they're walking into a sales meeting.
At Upstate Synergy, we build sensational websites that woo your customers through every single step of your sales process.  Our goal is to help you create amazing client relationships that are based on trust, respect and mutual understanding.  Because once you gain a customer's confidence, there's nothing left to sell.  Making a purchase automatically becomes the next logical step.
We are Highly Affordable
The Upstate Synergy team keeps costs to a minimum by working out of home offices and mastering the world of multitasking.  For instance, our CEO is also our copywriter and the dedicated omlette maker for all AM staff meetings.
Our average small business websites range in price from $3,000 to $6,000.  Corporate and eCommerce sites fall in the $8,000 to $15,000 range.  
Our prices include everything as well, the whole enchilada, from design to branding, page copy, search optimization and the perfect call to action.  If you're a church, charity or non-profit, we will happily handle all of your website design and online marketing needs at a greatly refuced rate.
We have also partnered with Paypal to offer you 0% down, zero interest financing on most project types.   
Contact Us
Please feel free to reach out if you need help with building your brand online.  Our team is happy to answer your questions and share some insights- regardless if you're a client or not.  
If you're local, then join us for lunch for a 100% free marketing consultation!
We realize that sharing your personal information is a really big deal. We will never share your info with anyone, send sales spam or do anything to take advantage of your trust.