was formed around a simple, nagging idea in our founder's mind- "Why do so many local websites suck these days?  They're not made for people."
The web designers in Spartanburg, SC just didn't care about that sort of thing- they were only in business to profit from bland, boring websites that didn't consider the actual customer at all.
"Local businesses just deserved better.  I deserved better."
Our founder Keith Koons was already a corporate superhero in the web marketing niche.  He had extensive experience helping Fortune 500 companies with branding, great page copy, sales funnels and search engine optimization.
But for some reason, only major brands were implementing these strategies.  The concept just hadn't made it to Main Street, USA.
So Keith took action by teaming up with a savvy local web designer with similar ideals.  They set out to change the world one awesome website at a time.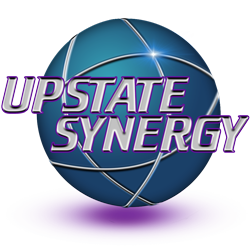 The first site we built rocketed to the top of the search engines in five weeks.  The second saw conversion rates improve by almost 2,000%.  This quickly became a pattern for our clients.
Before long, referrals were coming in far past our hometown of Spartanburg, SC.  We were designing awesome brand experiences for clients in New York, Australia, Boston and Dubai.
Today, Upstate Synergy helps businesses all over the world start conversations with their ideal customers online.  We have never spent a penny on marketing either- there's never been a need to. 
That's what happens when you put relationships first and try to do everything the right way.
So if you're looking for a digital design firm where engaging people is always the top priority, we think you'll love working with the Upstate Synergy team.  Just let us know how we can help you meet all of your online marketing needs.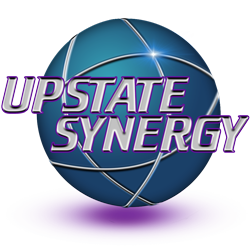 How Can We Help?
Upstate Synergy is a rare breed in the digital marketing world- we bring together a team of superstars from many different skill-sets.  Our copywriters are world class.  Our search optimization experts are the biggest nerds we know…and they're great at their job too.  
Then we have awesome graphic designers, web developers, UI and UX professionals, marketing gurus and branding experts- the list goes on and on.  If it's something related to building your brand online, then we already work with the best of the best.
Perhaps our greatest quality of all is our dedication to you, our customers.  
We will only accept your project if we're positive you'll see outstanding long-term results- we don't want a penny of your business unless you will generate a nickel in profit from it.  We're just old-school that way.
Also, we are fiercely loyal to our clients- our team fights hard for the brands we represent every single day.
The Secret to our Success?
We listen closely. We study. We get really creative. And then we pour our heart and soul into every aspect of your design project.
One other tidbit that makes us stand out from the rest- Upstate Synergy doesn't have an "all or nothing" philosophy when it comes to digital design and marketing.  We will happily pitch in regardless of how large or small your needs happen to be- we're in this for the long haul.  Our team is all about building actual relationships that benefit everyone involved.
In short, we're not driven by billable hours like the larger digital marketing firms have to be.  Our focus is on you and what's best for your company, regardless if it's the most profitable path or not.
Contact Us
Please feel free to reach out if you need help with building your brand online.  Our team is happy to answer your questions and share some insights- regardless if you're a client or not.  
If you're local, then join us for lunch for a 100% free marketing consultation!
We realize that sharing your personal information is a really big deal. We will never share your info with anyone, send sales spam or do anything to take advantage of your trust.