Tired of Your Brand Just Blending in?
One of the biggest challenges in the business world is developing a brand that's truly unique.  After all,  how can you stand out when you look, feel and operate just like an industry full of competitors?
To find the answer, you have to look deep inside your company's DNA.  What fuels its passion?  What makes it different?  Most likely, the answer is you and your loyal employees.
Upstate Synergy has an excellent reputation for helping our clients develop an amazing brand identity.  Our creative team is fueled by out-of-the-box thinking and a true passion for bringing your most unique qualities to life.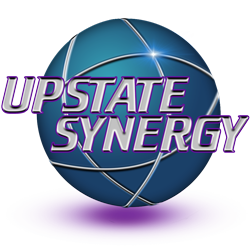 Great Brands Break All the Rules
Forming a popular brand online may seem like an intimidating task.  Where do you even start?
A great brand is the sum of your culture, your passions and your creativity.  In order to actually find it, you have to strip away conventional logic and all those industry trends that prevent you from being unique.  Whatever happens to be left over is the nucleus of your brand identity.
At Upstate Synergy, we love discovering creative new ways to make your brand stand out.  We also have all the right pieces in place to create a variety of creative campaign types- from a website makeover to print ads and video marketing.  Perhaps our greatest strength is that we're natural storytellers with a knack for drawing the right kinds of attention- we will make your customers take notice.
We Understand Your Unique Brand Challenges
Our founder Keith Koons has been the lead copywriter on creative campaigns for some of the largest and most disruptive companies in the world, including brands like Amazon, Wal-Mart and Motorola.  
On each project, the challenges were completely unique.  There were vastly different messages to deliver and goals to meet.  Yet, every single campaign revolved around one simple principle- finding ways to connect with real people.  It didn't matter if we were reaching corporate executives or soccer moms from Boston that loved gardening; the process for building new realtionships was exactly the same.  
We identify your unique challenges, study them from the customer's standpoint and find creative ways to make lasting impressions.
We Bring Pure Inspiration
If you are searching for a creative firm that plays by the rules and never pushes back, then we probably aren't the right choice for your needs.  No offense, but we just don't see that as a path towards achieving excellence.
Upstate Synergy delivers a completely unique marketing experience with a creative team of misfit designers, writers and artists.  We take pride in being different because that's who we are, and we're are also fiercely loyal as well.  So if you're ready to kickstart your brand messaging and create an unforgettable image in the minds of your consumers, please reach out to us in the contact form below.