If you're curious if Upstate Synergy is a great fit for your digital marketing needs, then it's time to get really excited.  You're about to witness the most amazing sales process the world has ever seen-
1)  You email us a question.  Or maybe you email us three questions.
2)  We study your website to find where you're missing opportunities.
3)  We answer you with some free advice that sounds halfway intelligent.
4)  That's it.  We never bug you again unless you follow up.
But here's the kicker- you will follow up because we are completely awesome.  Once you get a small taste of our awesomeness, you're probably going to become a life-long client.  We're just warning you in advance- our southern charm and global expertise will leave you breathless.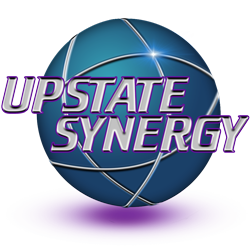 Working Hours
 Monday thru Friday
10:00 AM to 6:00 PM
Reach Us by Phone
Main Office:     (864) 594-1170
Keith's Cell:      (864) 529-6764
Virtual Office
40 Ridings Road
Campobello, SC 29322
Note– due to the COVID pandemic, we are now a 100% remote team based in Spartanburg, South Carolina.
To better serve you, please fill out the information below and give us a brief description of your business and its online ventures. That way, we can research your online presence to provide you with as many insights as possible during our initial consultation. Our staff members monitor the incoming queries in real time during regular business hours, so you can expect a personalized same-day reply.
Contact Us
Please feel free to reach out if you need help with building your brand online.  Our team is happy to answer your questions and share some insights- regardless if you're a client or not.  
If you're local, then join us for lunch for a 100% free marketing consultation!
We realize that sharing your personal information is a really big deal. We will never share your info with anyone, send sales spam or do anything to take advantage of your trust.