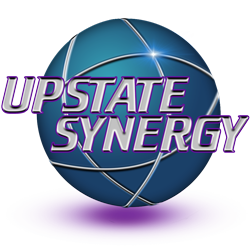 We Speak Your Customer's Language
 We excel at creating real conncetions- our copywriters truly understand your customers and their actual needs online.  Every word we write is carefully chosen to enhance the buyer's journey, create excitement and build brand loyalty.
Great Copywriting is What We Do
Upstate Synergy builds really pretty websites.  
Truth be told, there are thousands of website developers out there that can match us in design talent.  That's not what makes us special.  
Where we really stand out is writing page copy that makes your average customer feel comfortable with your brand.  We speak their language in a way that allows actual relationships to form very quickly.  
Our copywriters are among the best in the nation because we do not focus on you- we focus on the people you want to connect with and what they actually need to become customers.  That's what sets us apart- we create amazing brand experiences.
We Understand the Art of the Blog
Maybe you've heard that content marketing is dead.
That's certainly true for companies that shared average blogs while expecting above average results.  After all, Google is a pretty smart cookie these days and it only rewards websites that truly wow their customers.
At Upstate Synergy, we take a lot of pride in having our name tied to a brand.  
We DOMINATE the search engines through blogging and content marketing campaigns that are naturally sharable, fun to read and just make sense for your brand.  On average, our clients are reaching the front page of the search engines in two to six months, and they're remaining there for life because of the overwhelming response we receive from consumers.  
That's REAL content marketing, my friends, and it is alive and well with the right creative team on your side.
Campaign Magic & Fairy Dust Included 
Want to know the real secret behind experiencing awesome sales online?
Stop trying to sell.  That's what companies have to do when they have products that people don't naturally want.
The world's best sales funnels all revolve around one simple concept- give the consumer what they want.  And if you are already providing an awesome product or service, then our real goal is to get out of the customer's way and allow them to make that discovery on their own.  A call to action should always feel like the next logical step…customers should be looking for it before it even appears on the page.
Upstate Synergy has created marketing campaigns, video scripts and sales funnels for some of the largest brands in the world.  Our hourly rates start at $75 an hour for most forms of copywriting, plus we can provide bulk rates for larger projects and things like white papers, eBooks, and full manuscripts.
Contact Us
Please feel free to reach out if you need help with building your brand online.  Our team is happy to answer your questions and share some insights- regardless if you're a client or not.  
If you're local, then join us for lunch for a 100% free marketing consultation!
We realize that sharing your personal information is a really big deal. We will never share your info with anyone, send sales spam or do anything to take advantage of your trust.