Content is the Customer's Best Friend
Do words on a website really matter? After all, who actually takes the time to read product pages, FAQ sheets and blogs these days?
In a nutshell, darn near everyone you know.
Your website's copy is the #1 factor in how the search engines view your business. It also determines how customers react to your brand and if they'll be able to develop trust. If the content is not up to snuff, then nothing else works like it's supposed to.
Upstate Synergy has been cranking out amazing content for the world's most iconic brands since the beginning of cyberspace. We are fantastic at what we do because we understand the buyer's journey and exactly what your customers are looking for, from the moment they enter your website until the moment they leave.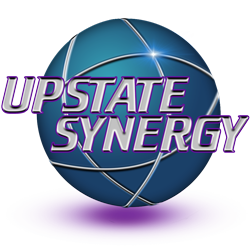 Our copywriters at Upstate Synergy can help you deliver incredible content to your website for one simple reason- we understand your readers and what truly motivates them. In fact, our founder has long been regarded as one of the top SEO content writers in the country, with hundreds of thousands of followers across social media and content authority sites.
So what's our secret?
Before you can impress someone online, you have to understand them. Why are they visiting your site? What kind of information are they looking for? How do they prefer to start conversations? This line of thought is essential because it defines who you're actually speaking to and what kind of content they'll connect with.
We outshine 99% of the modern world in content marketing because we do not deliver bland, generic content- our writers speak directly to your ideal consumer in a very personal way.
From mom and pop corner stores to international brands, Upstate Synergy can help you connect to your ideal customers online. Contact us today to discuss all of your content and copywriting needs.