What are People Saying About You Online?
A 2014 study showed that over 88% of all consumers trust online reviews as much as they trust a recommendation from a close friend. That means that if you're not keeping up with your online reputation, your business is slowly dying from the inside out- one missed opportunity at a time.
At Upstate Synergy, we have dozens of techniques for keeping up with your reputation and minimizing bad reviews, such as-
Continually monitoring your online presence 24/7

Immediately reaching out to angry consumers on your behalf

Creating campaigns to drive your best customers to leave positive reviews

Teaching you better ways to communicate with your customers

Opening up new channels of communication that you control

Turning bad reviews into good ones with excellent customer service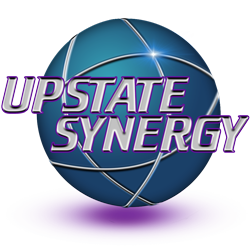 A Typical Brand Neglect Story
About six years ago, our CEO Keith Koons took his family to the Great Wolf Lodge up in Concord, NC as a surprise end-of-summer treat. But within ten minutes of arriving, a nail sticking up from the hotel room's carpet stabbed through his ten year old daughter's foot. Nobody was going on water slides after that- it was a complete nightmare scenario.
At first, all Keith wanted was an apology, plus a Band-Aid and a repairman with a hammer. But the clerk at the front desk couldn't contact the manager or maintenance. So while Keith's family sat in an emergency room for a tetanus shot, he kept getting madder and madder. Six trips to the front desk, four calls to the manager, an email to corporate and his kid was still crying- we were approaching apocalyptic levels of rage here.
To this day, Great Wolf Lodge has never reached out or tried to make things right.
What did Keith ultimately do? The same thing your customers do when they're angry- he wrote scatching reviews on a few popular travel websites. Over 290,000 total potential customers have read about this incident, with more finding the reviews each day. Keith was out $1,400 bucks for the booking and an ER visit, yet the bad publicity may have cost this company millions.
With modern technology, it is very easy to track your brand online and make sure that something like Keith's story never happens to your customers. But if it does, then you'll have the tools in place to quickly deal with the issue and make sure that one bad experience doesn't drive away hundreds of others.
The lesson here- monitoring your brand online is not a luxury in the modern world, it is a core requirement in order to stay in business.
If you're ready to take control of your online reputation once and for all, please feel free to reach out and see how we can help. Our pricing can vary greatly between small businesses and corporate clients since it is based on the average monthly mentions your brand receives. We will gladly take a look at how your company is perceived online and get back to you with a custom quote.