Want the Media to Start Taking Notice?
Nothing kicks off an online campaign better than a good old fashioned press release. It tells the whole world that something exciting is about to happen and when to be at your doorstep to see it.
Unfortunately, the vast majority of businesses these days get it completely wrong by writing some completely boring news piece that's stuffed with self-promotion, and even the rookie reporters sitting around news desks won't bother to read them.
Luckily for you, Upstate Synergy has some fantastic copywriters on staff that knows how to write an effective press release.
The trick is to write something truly newsworthy that will catch the reader by surprise, and add in just enough Hollywood drama to make it worth talking about. Then we ever so slyly slip in the hook- which is the couple of sentences that brings everything back to your business and makes it the hero.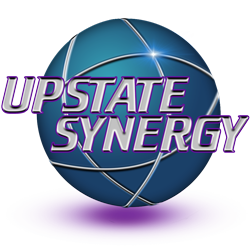 We were Going Viral Before it was Even a Thing
At Upstate Synergy, we've had hundreds of press releases go completely viral over the years with tens of millions of page views. We even managed to crash one of our Fortune 500 client's websites from the sheer amount of traffic. That may not sound like a good thing but trust us, in the tech world it's legendary.
So what does a well-written press release do for businesses? It actually accomplishes four goals at once-
1) It is an incredible way to gain backlinks from some of the biggest news sites in the world.
2) It drives in incredible amounts of traffic to your website in a very short period of time.
3) It instantly legitimizes you in the eyes of consumers and gives your brand a great reputation.
4) It exposes your business to billions of potential clients, partners and distributors worldwide.
If you're wondering what you have to say that's worthy of global attention, we will happily sit down and help you prepare the perfect campaign. We excel with the creative aspects and honestly, it's pretty much our definition of fun.
Our press release services start at $99 plus expenses, which vary depending on how we syndicate your message to the world. If you're already launching a campaign or a new website with us anyway though, then this one of the best investments you'll make this year.
Call or email us today for additional details on what Upstate Synergy can do for your business.