It's no secret that major brands spend a small fortune every year on making an impression during the Super Bowl.  In 2017, the cost of thirty seconds of air-time during the big game reached an all-time high of $5 million dollars- that works out to $166,667 PER SECOND!
Considering that these companies also invest $100,000 or more just designing the commercial itself, it's not hard to see why there's so much pressure to get it right.
Yet, every year as we sit down with our friends for the big game, there are countless commercials that completely miss the mark.  Some attempt humor and miserably fail, while others completely forget about things like branding, messaging and the customer's journey.  Is honestly mind-boggling how bad some of these spots are.
So let's take a look at the 2017 Super Bowl commercials to discuss what makes good advertising-
Budweiser Super Bowl LI Commercial
Since the king of beers has long impressed during the Supr Bowl with their signature Clydesdale horses and great storytelling, it seems as good of a spot to start as any.  But was I the only one wondering what the heck was going on here?
Now, I can appreciate what Budweiser tried to do here- it was a loose attempt at a Hollywood origin story fit for a Marvel blockbuster.
But I can't help but feel like this was one of their worst marketing investments ever.  It didn't say anything about the brand itself, it didn't have that typical "feel-good" vibe to it, and the whole thing just fell flat.
Bai Super Bowl LI Commercial
First off, it's almost impossible to have a bad commercial with the likes of Christopher Walken delivering the intro.  Then when you fade to Justin Timberlake in the background, you're officially enticing just about every generation of male on the planet.  So Bai hit a homerun with that aspect…well done.
But does it make sense to have Walken quote NSYNC lyrics as the entire commercial?
In a way, it does since a large part of this company's target demographic (women in their 20's to 40's) are watching the Super Bowl as much for the commercials and halftime show as they are the actual football.  So it was a really smart move that appealed to everyone in 30 mere seconds.  The branding at the end was also spot-on- a quick introduction with no extra fluff.
Coca-Cola Super Bowl LI Commercial
Be honest- how did this thirty second Coke commercial make you feel?  A skillet of fajitas.  Steak of the grill.  Family sitting around the table and enjoying a meal together.  It was a string of feel-good moments that remind us of some of our favorite memories.
Eating comfort food and spending time with friends.
But did this really work for against some of the best marketing commercials of the year?  Personally, I felt that this commercial was far too safe.  I also didn't like how every memorable scene was followed by a Coke placement- almost like the movie theaters did back in the 60's to subliminally trick you into wanting popcorn and candy.
Does this make it a bad commercial?  No.  But let me ask you this same question again in a week- you probably won't even remember Coke had a Super Bowl commercial.  That' sad considering some of us still remember the Coke Polar Bear spots from twenty years ago.
Snickers Super Bowl LI Commercial
Pe
For starters, what the heck is going on here?  You have a Western film set with three hombres rolling into town.  Then some guy comes running out of the saloon, yells out the live Super Bowl score, while someone named Jerimiah starts shooting our actors.
Meanwhile, the dude from the bar walks into a support beam and the whole sets starts collapsing…as viewers at home are still pondering how the heck they got the score right in the 3rd quarter.
While this was a smart concept, the editing on this commercial made it far too confusing for a 30 second slot.  There was far too much going on and not enough time to deliver a punchline- someone should really be fired for the post production on this one.aps
Tide Super Bowl LI Commercial
There's possibly no better celebrity for a Super Bowl commercial than Terry Bradshaw- he's possibly a better actor/commentator than he was a player (and he was an amazing player).  And while the storyline here was a little too silly to be considered realistic, that definitely doesn't get in the way of this being one of the best Super Bowl commercials of the year.
Why does it work?
It's all the little moments like Bradshaw watching the nature channel on the couch, the funny one-liners throughout, the great background music and the very smart branding.  This was a great commercial that will be remembered.
it's a 10 Super Bowl LI Commercial
If I'm being completely honest here, I've never heard of this brand before their Super Bowl commercial today. And you know what? That may make it's a 10 the biggest winner this year, simply because of one AWESOME signature line-
"America, we're in for at least four years…of awful hair. So it's up to you to make up for it by…"
Now, I'm sure that I'm not the only one who immediately realized that this brand is making fun of our newly appointed President of the United States. I can only imagine what Mr. Trump will share about it on Twitter tomorrow morning. In fact, if you Google this company's name that's all you'll find in the search results- how a hair care brand is making fum of the Commander in Chief's combover.
I'm sorry folks, but that's plain marketing genuis.
The rest of the commercial was smart and funny as well, but those first three seconds will ultimately make this brand the next Go-Daddy of big-time commercials. And the press that's sure to follow only sweetens the deal even more- that's $5 million very well-spent.
T Mobile Super Bowl LI Commercial
Here's another brand that cashes in on big-name celebrities and some non-stop humor.  T Mobile has been going big for a number of years now in their marketing campaigns and this is yet another touchdown added to their impressive portfolio.
Why does this particular commercial work?
In essence, it's pushing boundaries by talking about marajuana without actually talking about it, which is something we've been doing as a nation for quite some time now.  By playing two lead celebrities from completely different genres, it also has a wide appeal to different types of viewers.
While this certainly wasn't the best of the Super Bowl commercials this year, it will certainly be one of the most memorable.
What was your favorite Super Bowl comercial this year?  Did we miss one that should have been featured?  Are some of my opinions way off base?
Let us know in the comments section below.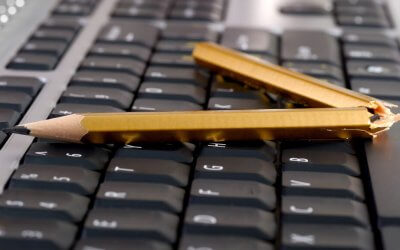 When a person visits a website, they are almost always searching for a very specific piece of information.   As writers and domain owners,we are always quick to assume that we know what that one thing is- people are here because they want to buy our products and...